Time: 10/11 (Thu) 19:00PM - 21:00PM (Registration starts at 18:30pm)
Venue: ITRI International - 2870 Zanker Road, Suite 140, San Jose, CA 95134
Registration: https://mfgusa.eventbrite.com
Abstract: The speaker will discuss advanced manufacturing and the strategies being used by the U.S. government to regain manufacturing leadership,
This presentation focuses on Manufacturing in the USA based on the following emerging technologies:
·       The Internet of Things
·       Big Data Analytics
·       Artificial Intelligence
Microprocessors, micro control units, and MEMS are embedded in every mobile phone. There are other hardware and software that drive the Internet of Things (IoT).  The speaker will discuss briefly the IoT and Big Data Analytics in the following areas and smart everything such as smart cities:
·       Anatomy
·       Ecosystem
·       Taxonomy 
The speaker will also discuss what is Machine Learning and the dangers of artificial intelligence. Impacts of global warming and sustainability are highlighted.
Speakers: Hwaiyu Geng, CMfgE, P.E.
Hwaiyu Geng, CMfgE, P.E., is the founder and managing director at Amica Research, Palo Alto, California (www.AmicaResearch.org), promoting advanced manufacturing and engineering programs.  He has had over 40-years of diversified engineering and management experience, working with Westinghouse, Applied Materials, Hewlett-Packard, and Intel on international high-tech projects.  He has written and presented numerous technical papers at international conferences. He is the editor/author of Manufacturing Engineering Handbook (McGraw-Hill, 2nd edition, 2016), Semiconductor Manufacturing Handbook (McGraw-Hill, 2nd edition, 2017), Data Center Handbook (John Wiley & Sons, 2015), and IoT/Data Analytics Handbook (John Wiley & Sons, 2017).  He is a patent holder.
Time: Saturday, March 24, 13:00pm - 17:30pm
Venue: Santa Clara Convention Center, 5001 Great America Parkway, Santa Clara
Registration: https://ciesf2018ac.eventbrite.com
You can submit your questions to HR panel with this link: Questions
Engineers and Their Careers in a Changing World
AI, big data, IOT, autonomous driving…Where are the opportunities in today's market? How to find career turning point? What are the necessary skills to adapt, transform and lead?
The afternoon session's theme is about engineers and their careers in a changing world. Speakers will talk about their own career stories, the industries they are in, the rapidly changing technologies, the companies they work for, future trends, and anchor on the point of required technical and leadership skills that are necessary for today's engineers.
Executives from public companies talk about corporate ladder, and what are the high-level positions they are hiring, and how to get to those positions. May analyze a few hiring examples.

Startup stars talk about why they choose the career path and how they hire/establish a RD team, comparing with established corporations

Incubator/Accelerator talk about who are those founders in Silicon Valley (demographic, portfolio examples), and startup areas, team member's role and how engineers grow, from technology know-how to business and finance know-how

HR/Talent acquisition expert from global companies and university talk about the opportunities and current hunt for local talents
 

12:45 pm to 1:15 pm

Registration

1:15 pm to 1:30 pm

Opening Remarks

1:30 pm to 3:30 pm

Titan Gu, Theravance Biopharma

Vamsi Boppana, Xilinx

Siwei Shen, lyft

Shawn Flynn, TechCode

3:30 pm to 3:45 pm

Break

3:45 pm to 5:00 pm

HR presentation (15 min): Tom Zhang
HR Panel (1 hour): Moderator Tom Zhang
Panelist: Claire (Baidu), Ping Hsu (SJSU), Jane Xu (Tencent)

6:00 pm to 9:00pm

Evening Dinner Banquet, with Keynote by Victor Peng, CEO of Xilinx  <Buy_Ticket>
Title: Career in Pharmaceutical R&D that Make a Difference
Speaker: Dr. Titan Gu (Vice President, Analytical Development and Quality Control, Technical Operations, Theravance Biopharma)
Biotech and pharmaceutical industry is the other crown jewel of bay area and Silicon Valley, with robust growths projected for biotech in the bay area. A brief overview of drug discovery and development process will be provided, along with the current trends in biotech and pharm world. This presentation will also illustrate career paths in biotech and pharmaceutical industry using personal experiences, and discuss the type of engineers that are highly desired in biotech & pharmaceutical industry, especially in the highly regulated cGMP (Good Manufacturing Practice) environment.  Some personal advises will be offered on how to prosper in a career in biotech and pharmaceutical industry, and on the interview tricks.
-----------------------------------------------------------------------------------
Title: Adaptable Architectures: The Why and How?
Speaker: Dr. Vamsi Boppana (Corporate Vice President, Silicon and Systems Development, Xilinx)
An explosion in the generation, movement and analysis of data is creating fundamental shifts and opportunities in the semiconductor industry today. Data, as they say, is the new oil. Traditional, general purpose, architectures are unable to scale to service these next generation demands. Custom Silicon products, while offering viable technology, are increasingly becoming unviable due to economic reasons… the expense associated with building such products is increasing exponentially and becoming prohibitive for most applications. Adaptable architectures, such as FPGAs and Programmable SoCs, offer an excellent alternative by providing some of the benefits of custom silicon products without the prohibitive expense associated with building them. This talk provides insights into why adaptable architectures are needed and how they are solving critical problems. Finally, we will explore how this changing landscape is presenting significant learning and growth opportunities to the engineering community.
-----------------------------------------------------------------------------------
Title: Are Soft Skills Static?

Speaker: Siwei Shen (Director of Engineering, Lyft)
The general belief that personal career growth is tantamount to climbing the corporate ladder, or better yet, breaking the glass ceiling, has resulted in overemphasis on soft skills. It is often said that unlike hard skills which can be rendered less useful over time by new technology breakthroughs, soft skills are static and always transferable. Such a claim may finally be challenged. In recent years, the shift to focus on physical world problems demands increasingly interdisciplinary talents. Particularly for those in early stage companies, even their soft skills may need to evolve in response to the emerging trends. Although the pros and cons for startups vs established corporations have been long discussed, it is worth taking another look in the context of disruptive technological changes.
-----------------------------------------------------------------------------------
Title: Engineers are Always Learning
Speaker: Shawn Flynn (Senior Business Development Manager, Techcode)
Team member's role and how engineers grow, from technology know-how to business and finance know-how:  a look at my personal journey, and the journey of the individuals of two of the companies held in Techcode, (an international incubator chain.)  One is Cocoon Cam, the only smart baby monitor that offers both breathing monitoring and HD video in one device. Learn what drove a boy genius who entered college at age eleven to want to join this team and a Founder with a newborn baby, with a great job at Tesla, to want to quit to form his own company. Also, the story of the founders of Tribe.show and how one went from Academia to the startup life and another has been a serial entrepreneur since her can remember.  What drives engineers to keep changing their roles and moving forward as nothing is constant in the world of Engineering. 
-----------------------------------------------------------------------------------
Title: Find the Turning Point in Your Career
Speaker: Dr. Tom Zhang (HR/Talent Acquisition in Silicon Valley)
Job seekers are like venture capitalists (VCs).  They both want to catch the next promising startup companies.  VCs can invest in hundreds of startups, but a job seeker cannot work for multiples startups at the same time.  Changing job can be an important turning point in your career.   Tom Zhang will share 10 tips on how to find the turning point and how to evaluate startup job opportunities.
-----------------------------------------------------------------------------------
Panel Discussion Title: "Where are the opportunities in today's market?"
Panel Moderator: Dr. Tom Zhang
Panelist:
Claire Yang (Head of HR, Baidu USA)
Dr. Ping Hsu (Professor, San Jose State University)
Jane Xu (HR, Tencent America)
This panel discussion will be the anchoring point to our afternoon session. Panel Moderator, Dr. Tom Qi Zhang, is a Talent Acquisition expert in Silicon Valley. He played important roles in HR/recruiting team at Google, Tencent America, and Tesla in the last 10+ years. His pick for this panel topic is on "Where are the opportunities in today's market?"
As the top employee supplier in the valley, Prof. Hsu, former Associate/Interim Dean of the College of Engineering, may help us to know how SJSU so successfully prepares its students for their career path; and representing Tencent America and Baidu USA, respectively, Jane and Claire will share with us the new opportunities coming from international scene, especially for our core Chinese American engineers in the US.
Speaker Photos
Dr. Titan Gu, VP, Theravance Biopharma
Dr. Vamsi Boppana, Corporate VP, Xilinx
Siwei Shen, Director, Lyft
Shawn Flynn, Sr. Manager, TechCode
Dr. Tom Zhang, HR/Talent Acquisition in Silicon Valley
Panelist photos
Dr. Ping Hsu, Professor of SAN JOSÉ STATE UNIVERSITY
Claire Yang, Head of HR at Baidu USA
Jane Xu, Director of HR & Operations at Tencent America
Time: Saturday, March 24, 5:30pm - 9:30pm
Venue: Santa Clara Convention Center, 5001 Great America Parkway, Santa Clara
Registration: https://ciesf2018acdb.eventbrite.com
Keynote Speaker: Victor Peng, President and Chief Executive Officer of Xilinx
Victor Peng is President and Chief Executive Officer of Xilinx. He also serves as a member of the Board of Directors of Xilinx. Peng has over 30 years of experience defining and bringing to market leadership FPGAs, All Programmable SoCs, GPUs, high performance microprocessors and chip sets, and microprocessor IP products.
In his previous role as Chief Operating Officer, Peng managed Global Sales, Product & Vertical Marketing, Product Development, and Global Operations & Quality. Prior to that, he served as Executive Vice President & General Manager of Products at Xilinx, and led the definition, development, and product marketing of the company's portfolio of products and differentiated technologies – resulting in three consecutive generations of core product leadership and significant industry breakouts in integration and programming.
Before joining Xilinx, Peng served as Corporate Vice President of the graphics products group (GPG) silicon engineering with AMD, where he also served as a key leader for AMD's central silicon engineering team supporting graphics, console game products, CPU chipset and consumer business units. Prior to that, Peng held executive and engineering leadership roles at TZero Technologies, MIPS Technologies, SGI and Digital Equipment Corp.
Peng earned a BSEE from Rensselaer Polytechnic Institute and an M.Eng. in Electrical Engineering from Cornell University. He holds four U.S. patents.
Talk Title: Xilinx Past and Future in the New Era of Computing
Abstract:
Xilinx invented the Field Programmable Gate Array (FPGA), a new product category, over 30 years ago that enabled breakthrough innovations across multiple industries during the heyday of semiconductors. Today, we are witnessing the start of a new era of computing. This era is defined by exponential growth of unstructured data, the emergence of artificial intelligence, and heterogeneous computing in the wake of the end of Moore's Law. With IoT devices proliferating, the transition to 5G, and growth of public and private clouds, the world is becoming intelligent and connected. This new world requires a new form of computing.
Mr. Peng will share a brief history of Xilinx and his vision of where the company is heading and how it will contribute to building the future adaptable intelligent world.
=============================================================================
Silicon Valley Distinguished Entrepreneur of the Year Award recipient:
Ken Xie, Founder, Chairman, and CEO of Fortinet
A seasoned and successful entrepreneur, Ken Xie started his first network security company SIS in 1993, designing software firewalls while studying at Stanford University. In 1996, he realized the performance limitations of software firewalls running on PCs/servers, and as a result started NetScreen. As founder, president, and CEO, he led the company to develop the industry's first ASIC and dedicated hardware systems for high-performance firewalls and VPNs. NetScreen (NASDAQ: NSCN) was acquired by Juniper (NASDAQ: JNPR) for $4 billion.
In 2000, after recognizing that firewalls and VPNs alone could not stop content and application network attacks such as viruses, intrusions, spam, and malicious web content, Ken founded Fortinet. Fortinet first pioneered the concept of Unified Threat Management (UTM), which unified these functions into single, highly functional appliances. With the rise of IoT, cloud, and mobility, Fortinet is now leading the way in evolving to the next generation of cybersecurity with its holistic Security Fabric vision and portfolio of solutions, which secure the entire attack service from IoT to the cloud and from user to data.  Fortinet completed its IPO (NASDAQ: FTNT) in 2009, which was lauded by Renaissance Capital as "IPO of the Year."
Ken earned an M.S. degree in electrical engineering from Stanford University and B.S. and M.S. degrees in electronic engineering from Tsinghua University. He is a member of the National Academy of Engineering and a state-registered Professional Engineer. He also represents Fortinet as a member of the Board of Directors of the Cyber Threat Alliance.
Silicon Valley Emerging Entrepreneur of the Year Award recipient:
Eric S. Yuan, Founder and CEO of Zoom.us
Eric S. Yuan founded Zoom in 2011. Prior to starting Zoom, Eric was Corporate Vice President of Engineering at Cisco, where he was responsible for Cisco's collaboration software development. As one of the founding engineers and Vice President of Engineering at WebEx, Eric was the heart and soul of the WebEx product from 1997 to 2011. Eric proudly grew the WebEx team from 10 engineers to more than 800 worldwide, and contributed to revenue growth from $0 to more than $800M. Eric is a named inventor on 11 issued and 20 pending patents in real time collaboration. In 2017, Eric was added to the Business Insider list of the 52 Most Powerful People in Enterprise Tech. Eric is a graduate of the Stanford University Executive Program.
Distinguish Community Leadership/Service Award recipient:
C.C. Yin (尹集成), Founder of Asian Pacific Islander American Public Affairs Association (APAPA)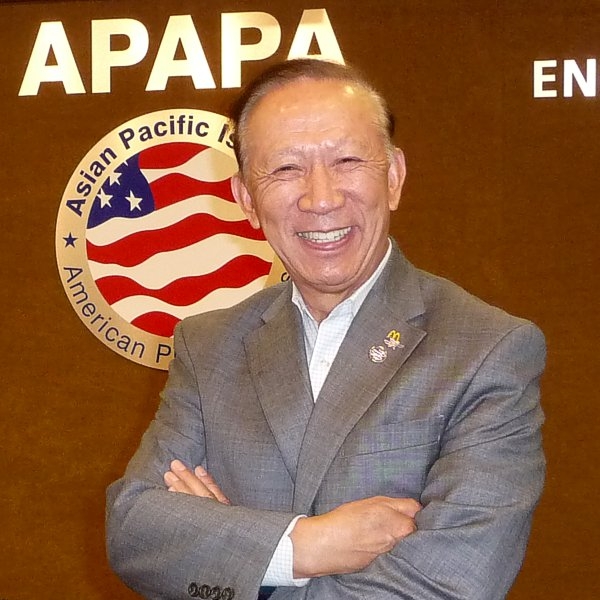 Two words best describe C.C. Yin . . . community involvement. To be successful, is not merely a measure of one's financial worth. For C.C. Yin, success is best described as one's contributions to the community. The Yin Family operates close to 30 McDonald's Restaurants in Vacaville, Fairfield, Suisun, Rio Vista, Vallejo, American Canyon, Woodland & Sacramento. C.C. supports each by being an active leader and regular participant in business, civic, education, charity, government and public affairs, all focusing on the betterment of the community. He also generously gives both time and financial assistance to countless charities, schools, sports programs, and the Arts, to name a few, as well as seniors, youth, minorities, disabled persons, and the homeless.
In 2001, he started an organization called the Asian Pacific Islander American Public Affairs Association (APAPA), which aims to empower API Americans through education, active participation and leadership in civic & public affairs. C.C. is actively engaged in the democratic and political process at local, state and national levels. APAPA is now a nationwide organization with 23 Chapters and more chapters set to open in 2018.
In the professional arena, after 18 years in the Engineering career, C.C. continues to pursue his dream of entrepreneurship, always aiming to perfect operations in his noteworthy McDonald's restaurants in Northern California. He has been awarded many high recognitions including: McDonald's Leadership Award, National Entrepreneur of the Year Award by Asian Enterprise Magazine, Top 50 National Food Franchisee by Nation's Restaurant News, Top Franchisee in the Nation by Franchise Times Magazine, Minority Retail Firm of the Year by the U.S. Department of Commerce, and the most prestigious Golden Arch Award by McDonald's Corporation. Other achievements also include: Vacaville Chamber of Commerce Chair, California Highway Patrol Citizens Advisory Board, CA Restaurant Association PAC Board, Solano Community College Foundation Board, Tri City NAACP Scholarship Program Chair and Vacaville Police Activities League Chair. In the last couple of years, he was appointed as California Lottery Commissioner and California State University Trustee.
The Distinguished Achievement Award in Technology and Humanity/Humanities recipient:
Richard C. T. Lee (李家同), Provost and Acting President, National Tsing Hua University, President, Providence University, President, National Chi Nan University, Chairman, Boyo Social Welfare Foundation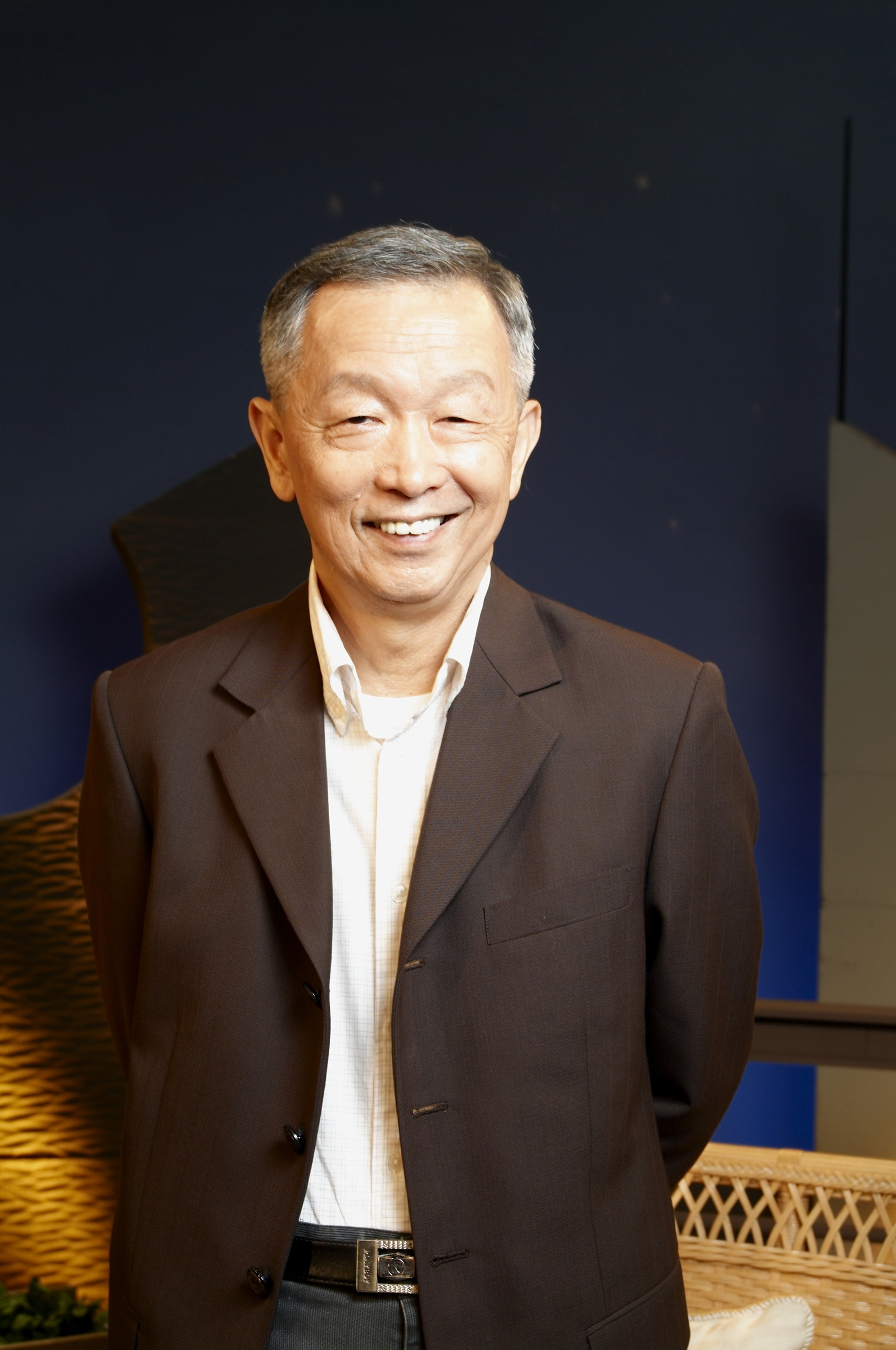 R. C. T. Lee was born in Shanghai, China, 1939. He received his B.S. degree in electrical engineering from the Department of Electrical Engineering of National Taiwan University in 1961, M.S. and Ph.D. degrees from the Department of Electrical Engineering and Computer Science of the University of California, Berkeley, California in 1963 and 1967 respectively. He worked for NCR from 1963 to 1964 after he got his M.S. degree. After getting his Ph.D. degree, he joined National Institutes of Health, Bethesda, Maryland in 1967 and later worked in Naval Research Laboratory, Washington, D.C. in 1974.

He returned to Taiwan in 1975 and started his teaching career in National Tsing Hua University, Hsinchu, Taiwan. In this university, he had been the chairperson of Department of Computer Science and Department of Electrical Engineering. In 1984, after he became the Dean of College of Engineering and in 1988, he was appointed as the Provost. In 1994, he was the Acting President of National Tsing Hua Univresity. From 1994 to 1999, he was the President of Providence University in Shalu, Taiwan and in 1999, he was the President of National Chi Nan University, Puli, Taiwan. He is now a honorary professor of Providence University, National Chi Nan University and National Tsing Hua University.

Professor Lee has published roughly 80 papers, all in prestigious academic journals. He has been editors for ten journals. In 1989, he became an IEEE fellow. He received the Distinguished Research Awards from the National Science Council, Republic of China, five times and the Ministry of Education Engineering Academic Achievement Award in 1989. He is presently a Micronix Chair Professor. Professor Lee coauthored the book "Symbolic Logic and Mechanical Theorem Proving" which was published by Academic Press in 1973. This book was translated into Japanese, Russian and Italian. In 2005, McGraw-Hill published his "Introduction to the Design and Analysis of Algorithms, a Strategic Approach", which he coauthored with other there professors. In addition to publishing technical papers, Professor Lee has also been an author of short stories. His four books, "Let the Wall Come Down", "The Stranger", "The Curtain Never Falls" and "The Bell Rings Again" have been all popular in Taiwan. "Let the Wall Come Down" has been sold more than 300,000 copies within a short period of seven years. He also published a book advising young people to pay attention to basics, entitled "Let Us Go Back to Basics" Professor Lee is good at telling stories to stimulate deep thoughts, so his works are deeply loved, especially between teachers and students in primary and secondary schools. Moreover, his articles have been widely forwarded on the network.
2017年3月11日美洲中国工程师学会(简称中工会)旧金山分会在Computer History Musuem举办了第38界年会、暨中工会创建100周年旧金山分会的庆祝活动。年会分为下午的科技论坛及颁奖晚宴两个部分。
下午的科技论坛以百年来的工程故事为主题,首先请来了原台积电执行副总蒋尚义先生讲述半导体的发展历程以及目前面临的各种挑战和机遇,半导体是信息化的基础,经过了半个世纪的发展,从厘米级到微米级,再到纳米级,给人类生活带来了翻天覆地的变化。接着由IBM Fellow Ronald Fagin给我们讲述了电脑科技发展的故事,从第一台计算机的诞生到现在的云计算,从机器语言到智能语言,目前的计算机已经能够部分代替人类的脑力劳动,可以说电脑的引入彻底改变了人们的生活方式。我们还请来洛克希德马丁副总Iris Bombelyn采用图文并茂以及视频的形式给我们生动地描述了美国近代航天科技的发展历程,最后,前Cal State LA工学院院长以及CIESF前会长蔡桂伍诉说了建筑与土木工程的发展以及近况。近300人参加的这次论坛,还有不少观众热情很高,站着听完了所有的报告。
300人出席的晚宴更加精彩,我们请来了Unisourse CEO 王岚作为晚宴主持。首先由中工会旧金山分会会长刘亚洲博士致辞,并介绍2017年新任会长马思平先生。之后前会长方玉山博士及旧金山分会创会会长徐大麟博士分别讲述了中工会的百年史及旧金山分会的创建。
旧金山分会38位会长有29位出席了晚宴并在台上大合影。
这次中工会百年庆祝活动的一个特别活动是表彰14位硅谷杰出工程师。他们分别是:Acorn Campus创始人朱伟人,BroadVision创始人及CEO陈丕宏,Integrated Device Technology的Worldwide Operations副总陈钧亚,UC Berkeley教授胡正明,Acorn Campus Ventures联合创始人龚行宪,Lam Research创始人和前CEO林杰屏,TransLink Capital高级管理总监李广益,Spring Creek Investments创始人沙正治,Capella Microsystems主席和CEO施振强,Oak Technology创始人和前主席臧大化,Semiconductor Manufacturing International Corp创始人和前CEO王宁国,Atmel联合创始人和执行副主席吴聪庆,Fortinet创始人和CEO谢青,Juniper Networks 前执行副总颜维伦。
美洲中工会还邀请到惠普前中国区主席、前3COM CEO毛渝南先生作为晚宴的主讲嘉宾,毛先生诙谐生动的演讲让会场掀起了高潮。
美洲中工会还将杰出企业家奖颁发给丹华资本的CEO斯坦福教授张首晟先生,新兴企业家奖颁发给Zentera System的CEO李兆兴博士,2017年度科技人文奖颁发给郑洪院士和吴江博士。
之后由毛渝南先生作为颁奖嘉宾,为2017年的优秀高中生进行颁奖。美洲中工会一直以来重视优秀人才的培养,为了鼓励和奖励优秀的高中生,特别设置了优秀高中生奖项,在历届美洲中国工程师学会旧金山分会高中生奖学金获奖者中,不乏之后顺利考取Stanford, Berkeley, Princeton, Harvard等著名高校的优秀高中生,今年一共有七位高中生获得了该奖项。
之后,晚宴的演出嘉宾陈颐欣用她精湛的唱功更是让全场喝彩,将气氛再次带入高潮。
在欢快的音乐中,美洲中工会旧金山分会2017年年会圆满落下了帷幕。在此,美洲中工会诚挚地感谢所有的活动赞助厂商、媒体以及个人,还要感谢所有的与会嘉宾以及来帮忙的志愿者,有了你们的参与和支持,今年的年会 才会如此精彩纷呈,惊喜不断。