Date: Sept 22, 2018 (Sat.) 10:00 am - 12:00 pm (Registration starts at 9:30 am)
Venue: ZGC Innovation Center, 4500 Great America Parkway,Santa Clara,Ca 95054
How do we wear all these hats?  We often have more responsibilities than we have time for.  We ask how we can better manage our time, how to work with both efficiency and effectiveness.  We actually need to learn how to manage ourselves and our lives.  We'll discuss what the common time wasters are and how to avoid them, differentiate between Important versus Urgent, how to set our goals and prioritize our work aligned to our goals.  We'll learn how to A.I.M. and realize our goals, living a satisfying and fruitful life.  
Speaker:
Elaine Kung, Board of Directors, VP of HR, Advisor to Young Professionals, CIE-DFW Chapter
AT&T Product Marketing Director (retired) 
Elaine Kung came from a very poor family, living on the edge, 30+ years later, living the American dream.  Her family immigrated from Hong Kong to Maryland as refugees in 1980.  Elaine met her husband Dominic at Cornell University where she earned her B.S. in Electrical & Materials Science Engineering.  AT&T sponsored Elaine for M.S. in Electrical Engineering at Princeton.  Elaine started with Bell Laboratories, then advanced through various technical and business leadership roles, retired from her 33 years of rewarding career as the Product Marketing Director for Software Defined Network.
Elaine was recognized by such awards as the WOC (Women of Color) STEM Career Achievement Industry Award, Successful Women in Business, Most On-Fire Manager.  Elaine and Dominic have been happily married since 1986.  AT&T relocated them from NJ to Dallas in 2013, they retired and moved to San Diego in January 2018.  They have two grown children: Grace, Christopher and his wife Charlene, they are all working in CA.
During the 4.5 years in Dallas, Elaine took on active leadership roles in the CIE/USA-DFW chapter as a Board member, VP of HR, speaker, workshop leader and mentor.  In addition, Elaine and Dominic have been serving for non-profit entities in roles such as speaker, advisor, mentor, teacher, deacon, board member and chair, church elder, and for children / youth / family / women / workplace / refugees / Stephen ministries, universities, organizations and STEM in the States and in Asia.  Elaine is frequently invited to speak on leadership, career development, marriage, parenting, and various life skills for all ages. 
Talk Title: "2018 Emerging Technologies, and the Technology Hype Cycle"  
Date: Sept 5, 2018 (Wednesday) 7:00 - 9:00 pm (Registration starts at 6:30pm)
Venue: ITRI Int'l, 2870 Zanker Rd., Suite #140, San Jose, CA
Come and learn about the newest emerging technologies.
Talk Title: "2018 Emerging Technologies, and Technology Hype Cycle"
 by Dr. William Kao
An "Emerging Technology" is any technology that is predicted will happen soon, but, for whatever reason isn't quite 'finished yet'.
When new technologies make bold promises, how do you discern the hype from what's commercially viable?
The Technology Hype Cycle methodology
gives you a view of how a technology or application will evolve over time, providing a sound source of insight to manage its deployment within the context of your specific business goals.
The 2018 Hype Cycle (just published in mid August) focuses on the set of new technologies (30+) that is showing promise in delivering a high degree of competitive advantage over the next five to 10 years.
This two hour seminar will present the newest set of emerging technologies with an overview of each technology. Some of the technologies include: General AI, flying autonomous vehicles, smart robots, blockchain, digital twin, biochips, augmented reality, 4D printing, smart dust, 5G, neuromorphic hardware,etc.
Don't miss this highly educational and informative talk.
Speaker Bio:
Dr. William Kao received his BSEE, MSEE and PhD from the University of Illinois Urbana-Champaign. He worked in the Semiconductor and Electronic Design Automation industries for more than 30 years holding several senior and executive engineering management positions at Texas Instruments, Xerox Corporation, and Cadence Design Systems.
 Dr. Kao has authored more than 40 technical papers at IEEE Journals and Conferences, and holds eight software and IC design patents. He was an Adjunct Professor at UCLA Electrical Engineering Department where he taught courses in computer aided IC design.
Dr. Kao is a Senior Member of IEEE, and was one of the founding members of IEEE-Circuits and Systems - Silicon Valley Chapter, where he was Chapter Chair in 2005 and 2006.
Dr. Kao  teaches Renewable Energy, Clean Technology and Business Sustainability courses at the University of California Santa Cruz, Silicon Valley Extension. 
Dr. Kao current interests are the latest Emerging Technologies including Clean Technology, Renewable Energy, Big Data, IoT, Smart Cities, Sensor Networks, Innovation, Augmented Reality, Robotics, Artificial Intelligence and 3D Printing.
Time:  09/12/2018  6:30 PM (Wed)
Venue: ITRI International, 2870 Zanker Rd., Suite 140 (free parking) San Jose, CA 95134
Registration: https://ciesf2018bc.eventbrite.com

Abstract: As BlockCypher has enabled companies to launch blockchain projects for almost 5 years, Karen will share examples of projects and insights into what has worked and not worked. In this session, she'll share demonstrations and examples:
- Healthcare
- IoT
- Energy
- Financial services
- Loyalty/Rewards management
Speaker: Karen Hsu, Chief Revenue Officer at BlockCypher
Bio: Karen Hsu is Chief Revenue Officer at BlockCypher. With over 20 years of experience in technology companies, Karen is co-inventor of 5 patents and has worked in a variety of engineering, marketing and sales roles to bring new products to market. She has worked on Data Integration, Business Intelligence, and CRM solutions at companies including IBM, Siebel Systems, Informatica, and SugarCRM. She has also worked closely with standards organizations such as SWIFT, NACHA and ACORD. As an undergraduate at Stanford University, Karen co-founded BASES, one of largest student run organizations at Stanford today dedicated to entrepreneurship. Karen has a Bachelors of Science degree in Management Science and Engineering from Stanford University.
Time: Tuesday 8/14, 6:30 pm  networking, 7:00 pm present
Venue: ITRI Int'l, 2870 Zanker Rd., Suite #140, San Jose, CA
Registration: https://ciesf2018sk8.eventbrite.com
About this workshop:
Each speaking opportunity can generate money, support, and reputation for your organization. The key is always being prepared to present to key audiences such as investors, sponsors, and the press, just to name a few examples.
What are the specific skills we can borrow from successful presenters?  They deliver their pitches with precision, emotion, and connection. Precision allows the the presenter to effectively educate the audience.  Emotion allows the presenter to demonstrate their commitment and passion. Connection allows the presenter to earn the support of their audience.
In this interactive workshop, you will develop these three presentation skills so that you can deliver your pitches with precision, emotion and connection.  These skills will help you consistently deliver pitches that generate more money, support, and positive reputation from your audiences.
You'll Learn How To:
Clearly identify the outcomes (ROI) from your presentations

Deliver presentations with precision to optimize learning

Deliver presentations with emotion to ignite audience interest

Establish and maintain a solid connection with your audience

Create a connection between your audience and your vision

Answer your audience's 3 most important questions

Create a solid foundation for your message to support every high stakes presentation
<VIDEO>
Speaker: Ruth Uribes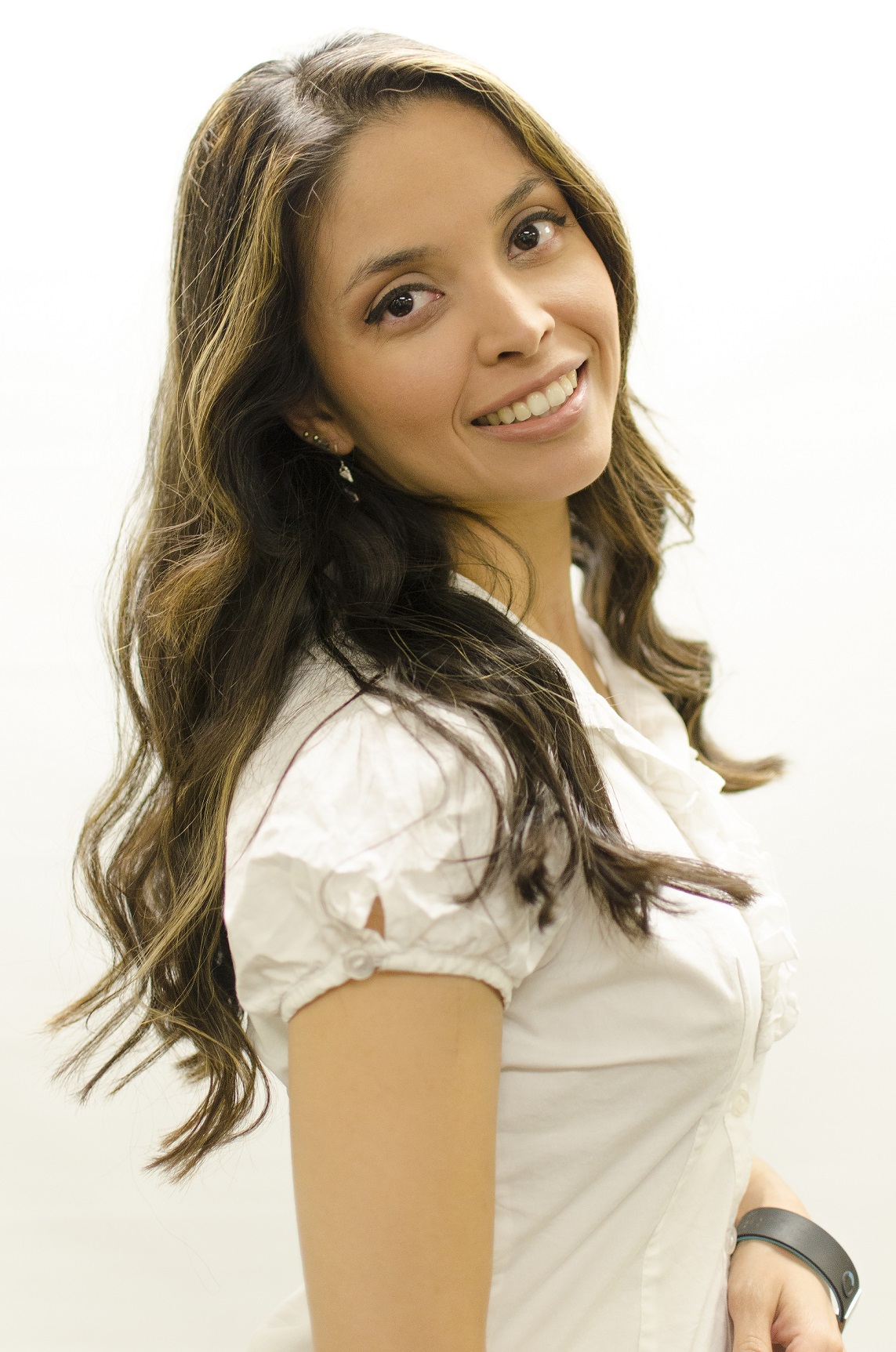 Speaker Bio:
Ruth Uribes is an Executive Communications Coach with Heroic Voice Academy. She has helped train and coach a variety of CEO's, leaders, and entrepreneurs speak heart into their messages by empowering them to use their heroic voice, and deliver powerful messages to their audiences.
Initially studying to become a doctor, she now uses her unique background of over 15 years in leadership development, cultural relations, and event production consulting as part of her expertise in developing clients to connect with their audiences.
Ruth also utilizes her experience from sports, modeling, and marketing to also give her clients a unique advantage. Combining tactics from her background and experience, she is calculated and intentional in the success of her clients.
Ruth is based in San Jose, enjoys creating music playlists, art, and connecting to nature.