Date: 8/21/2019 6:30pm -9:00pm
venue:
ITRI International Inc.
2870 Zanker Rd., Suite 140
San Jose, CA 95134
Registration: https://www.eventbrite.com/e/ai-driven-software-testing-technology-looking-back-to-connect-the-dots-tickets-65392333229
The Speaker will share the winding path of his career, entrepreneurial endeavors, endured challenges and lessons learned that led him to the current executive role at Appvance.ai, the inventor of AI-driven software testing technology. As Steve Jobs said during his 2005 Stanford Commence Address, "You can't connect the dots looking forward; you can only connect them looking backwards. So you have to trust that the dots will somehow connect in your future."
This event is hosted by CIE-SF (http://cie-sf.org/). It's free but space is limited, so please register in advance, or email This email address is being protected from spambots. You need JavaScript enabled to view it..
About Andre Liao
Andre is currently the CEO of Appvance.ai, a venture-backed startup that invented AI-driven software testing technology.
Andre started his hi-tech career at Intel and is an entrepreneurial executive with 23 years of global sales leadership and management experience. Prior to joining Appvance.ai, Andre served as VP & GM of Americas for intive and helped drove the company's rapid revenue growth from $20M in $100M in four years. Additionally, he held leadership roles at Star Global, NeoMagic and Sapphire Communications and founded numerous startups. Andre earned an MBA from Marshall School of Business at USC and a BA in Economics from UC Santa Cruz.
IEEE in partnership with Cisco presents this symposium on "AI, The Next Decade" of Artificial Intelligence.
We've got a great line up of speakers and influencers from the AI community to present their thoughts on where the world is headed in terms of AI over the next decade. From advances in AI, to how AI will affect your daily life - you'll get to hear, discuss and debate several perspectives at a full day of talks, panel discussions and networking.
The event will be followed by a happy hour networking sessions!
More details about the event can be found here: https://ieee.aisymposium.org/#
Date and Time
Mon, September 23, 2019
8:00 AM – 7:00 PM PDT
Location
Cisco Building 9
260 E Tasman Dr
San Jose, CA 95134r
Register: https://www.eventbrite.com/e/ieee-artificial-intelligence-symposium-ai-the-next-decade-tickets-62462483971
---
Event Agenda:
8:00 AM - 9:00 AM: Registration and Coffee
9:00 AM - 9.15 AM: Welcome
9:15 AM - 12:30 PM: Morning Key Note and Speaker Talks
12:30 PM - 1:45 PM: Lunch
2:00 PM - 5:00 PM: Afternoon Key Note and Speaker Talks
5:00 PM - 6:00 PM: Panel Discussion on the Next Decade of AI Applications
6:00 PM - 7:00 PM: Networking and Happy Hour
---
Speakers:
John Markoff, Fellow at Center For Advanced Study in the Behavioral Sciences, Inc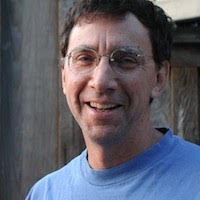 John Markoff, fellow at Center For Advanced Study in the Behavioral Sciences, Inc., has worked as a senior writer at the New York Times, Byte magazine and Infoworld. He has lectured at Stanford and was a reporter for the San Francisco Examiner. John brings his vast knowledge of Sociology to discuss the effects of Artificial Intelligence on our societies.

Chirantan "CJ" Desai, Chief Product Officer at ServiceNow – The Enterprise Cloud Company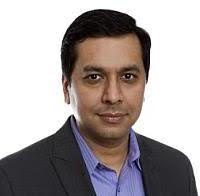 Brewster Kahle, Founded the Internet Archive and Alexa Internet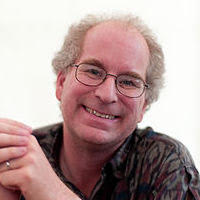 Brewster Kahle is an American computer engineer, Internet entrepreneur, internet activist, advocate of universal access to all knowledge, and digital librarian. Kahle founded the Internet Archive and Alexa. In 2012 he was inducted into the Internet Hall of Fame.
Alex Schwing, Assistant Professor, Department of Electrical and Computer Engineering, University of Illinois at Urbana-Champaign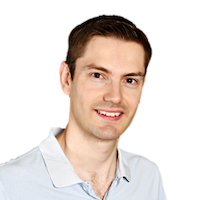 Landon Noll, Resident Astronomer / Balanced Technical Computing Researcher / Principal Engineer at Cisco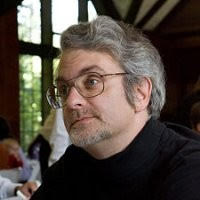 Time: 8/8/2019 6:30pm-9:00pm (Thu.)
Venue: ITRI International  2870 Zanker Rd. Suite 140, San Jose, CA, 95134
Registration: Sign up Here
Consumer electronics are particularly prone to water damage due to their broad environmental exposure. A typical consumer device can only last for a few seconds under water.

Mr. Tom Fisher will unravel techniques that are used by most advanced device manufacturers to improve the durability of consumer devices. You will gain an overview of the waterproofing techniques with emphasis on nanometer range membranes. The presentation will also go over practical applications of waterproofing at IPX8 levels and beyond.

Speaker: Tom Fisher


Tom Fisher is a Technical Account Director at Favored Tech (https://www.favoredtech.com/). He oversees engagements with Fortune 500 customers, aligning engineering design and solution integration. His background spans across engineering, life sciences, organic analytical chemistry, and electronics device manufacturing. He has been managing R&D engineering development and regulatory compliance across global teams, delivering end-to-end hardware and software solutions. Tom is a certified PMP and has published scientific research papers in peer review journals.

This event is hosted by CIE-SF (http://cie-sf.org/). It's free but space is limited, so please register in advance, or email This email address is being protected from spambots. You need JavaScript enabled to view it..
Description
Dr Chou will first give an introduction of LiDAR system and how it has originally developed to perform remote optical sensing thus a guidance could be made for a response. Further applications of LiDAR system have been derived and used in air and ground applications. The self driving vehicle has been benefited from LiDAR and it provides a fundamental technology for automats driving.
An introduction of conventional mechanical and solid state LiDAR systems will be presented and discussed.
See here for recorded video.
Outlines:
•LiDAR Systems
−Brief discussion of physical principles and device major components
−Utilization for airborne and ground sensing
•Typical Applications
−Measurements of air temperature, pressure, wind speed, and chemical species
−Ground mapping
• Self Driving Car Applications
−Topographic 3D imaging and motion detection
−Compare to camera, US, and radar sensors
•Mechanical and Solid State LiDAR
Dr HP Chou received his MS and PhD degrees from University of Southampton, U.K. He worked at Chen-Kung University (Taiwan), then UTSI, Tennessee, AVCO Research Lab., Everett, MA., and Textron Systems Corp., Wilmington, MA., and has more than 30 years of R&D experience in wide range of lasers and electro-optics: laser and lasers system research, design and development; modeling and experimenting laser and nonlinear optical systems; development of cooling techniques for high power intra-cavity AO modulator; design and development of ultra-efficient and compact diamond cooled SS laser under DARPA sponsored program; design and development of laser radar (Lidar)) systems under NASA's LAWS program (satellite Lidar device) and FLD ground base laser radar system contracted by Air Force. He has published more than 30 papers and owned three patents.